In December 2020,  the London Borough of Ealing agreed that PA Housing, an award-winning provider of affordable housing offering more than 23,000 homes across the Midlands, London and the South East, should prepare a planning application for two adjacent sites in Southall to deliver a residential-led, mixed use scheme.
The two adjacent sites are shown on the map below. To the left, marked in yellow, is the larger industrial area owned by the Borough of Ealing. This is bounded to the north by Park Avenue, to the south by the railway line and to the west by the route of the new railway footbridge. To the east is the PA Housing site, marked in blue, comprising 23 PA Housing-owned homes and associated car parking. You can find out more about PA Housing on our Teams page here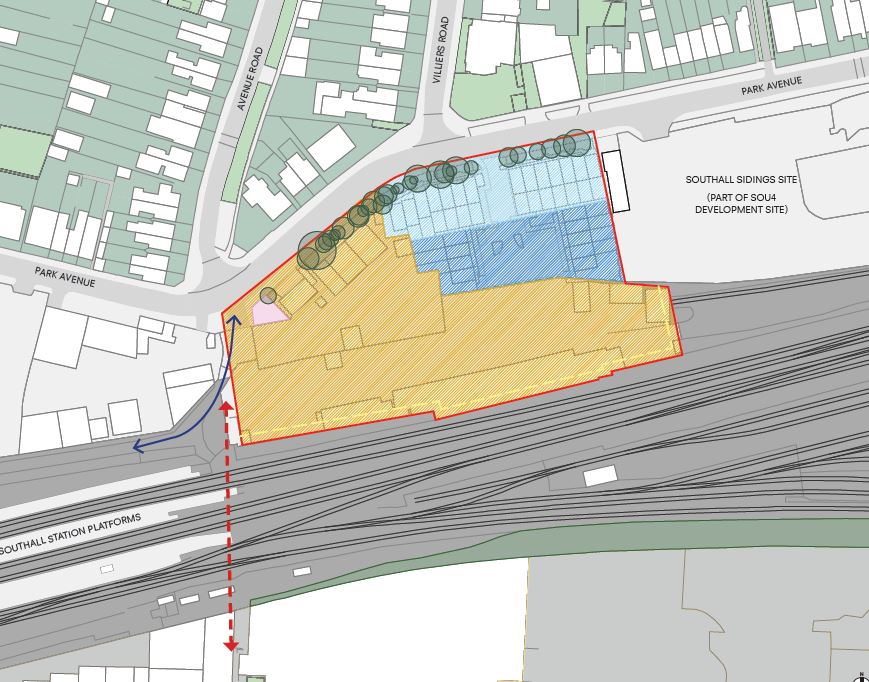 You can view some images of the existing site below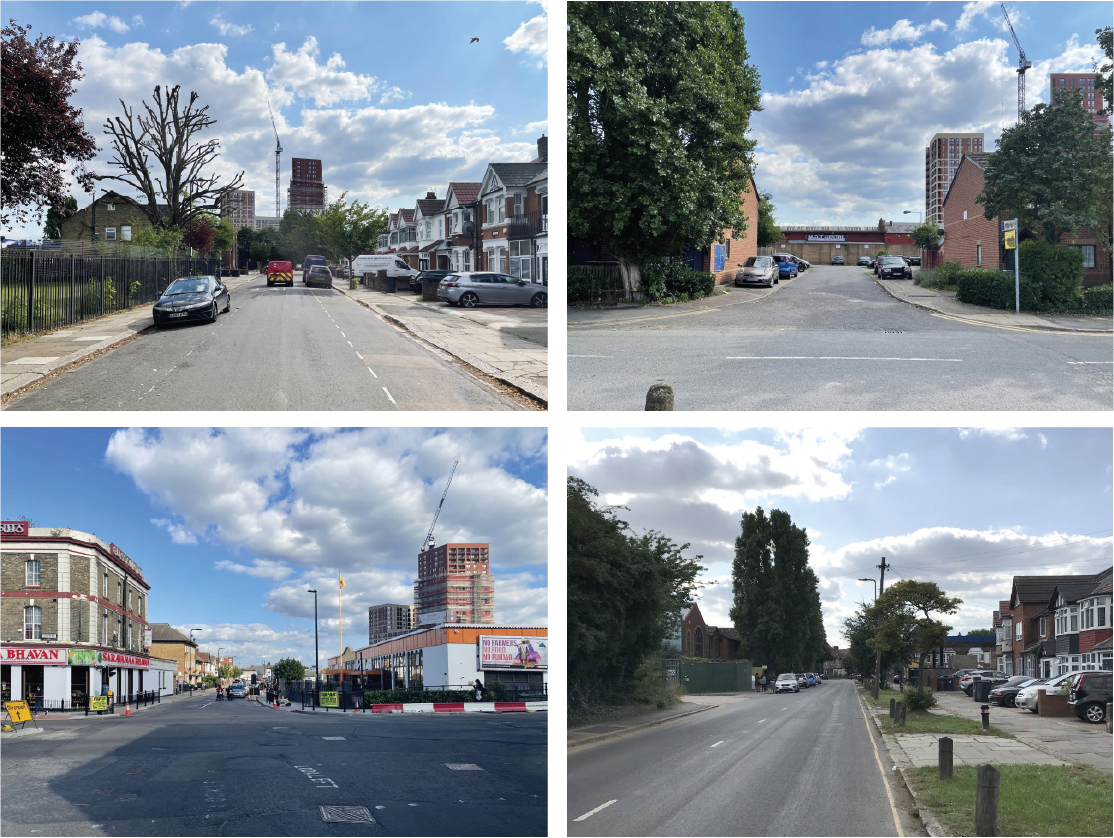 Southall is identified as an Opportunity Area for 9,000 additional homes and 3,000 new jobs in the London Plan.  More generally, Opportunity Areas are identified as significant locations with development capacity to accommodate new housing, commercial development and infrastructure (of all types), linked to existing or potential improvements in public transport connectivity and capacity. London Plan SD1 states that the Mayor (amongst other objectives) will ensure that Opportunity Areas maximise the delivery of affordable housing and create mixed and inclusive communities. Delivery of new development in Southall is heightened by Crossrail. When operational, the Elizabeth Line will connect Southall to Paddington in 14 minutes, Heathrow in 8 minutes, and Canary Wharf in 31 minutes
The site is located within the Southall Gateway character area in the Southall OAPF (2014) and an indicative capacity of 400 homes, 5500sqm retail, 4000sqm B1, 2250sqm community and a potential school is identified within the area. Key objectives for this character area includes. The OAPF identifies that  'The Park Avenue frontage is also considered an appropriate location for retail, and may suit smaller-scale operators, particularly towards the eastern end where the railway footbridge will land. Frontage activity which supports and/or relates to the Gurdwara will be supported, including community uses. In the longer term, the land east of the footbridge may accommodate either residential or community use as set out in site allocation SOU4.'  It goes on to state that '..buildings along Park Avenue should create an appropriate transition between the urban scale of South Road and the low rise residential properties to the east.'
The Site is also partially included within the Ealing Development Sites DPD (2013) as Development Site SOU4 - Southall Crossrail Station which stretches from South Road to the west, to the residential houses to the east. The PA Housing site is not included within the Development Site but is surrounded by it on three sides. In principle, this area is considered an appropriate location for tall buildings and significant residential development subject to detailed design.
The next page demonstrates the present status of the forthcoming application.  
Next tile: Emerging proposals