The key features of the emerging proposals include: 
| | |
| --- | --- |
| • | Plans for between 500 and 550 new homes |
| • | Ground floor commercial space to provide active frontages and local employment and services |
| • | More than 50% of the new homes will be affordable housing with a mix of London Affordable Rent and intermediate London Living Rent  |
| • | Provision of a mix of unit sizes including family size homes |
| • | Lower level blocks fronting Park Avenue with taller buildings located towards the railway line |
| • | High quality public realm and attractive landscaped area linking Park Avenue, the site and area around the new railway footbridge |
| • | Buildings will be placed to allow plentiful daylight into the site with no north facing single aspect homes |
| • | Generous amenity space provision with inset balconies and ground floor communal courtyards and play space for children |
| • | A car free development excepting disabled provision and extensive cycle parking |
You can see a draft layout of the buildings in the diagram below. 
The design and layout of the proposals is still under development and will be informed by discussions with the local community, LBE, the GLA and technical considerations such as daylight sunlight, parking, energy etc. More detailed plans and images of the proposals will be presented to you at the next stage of consultation.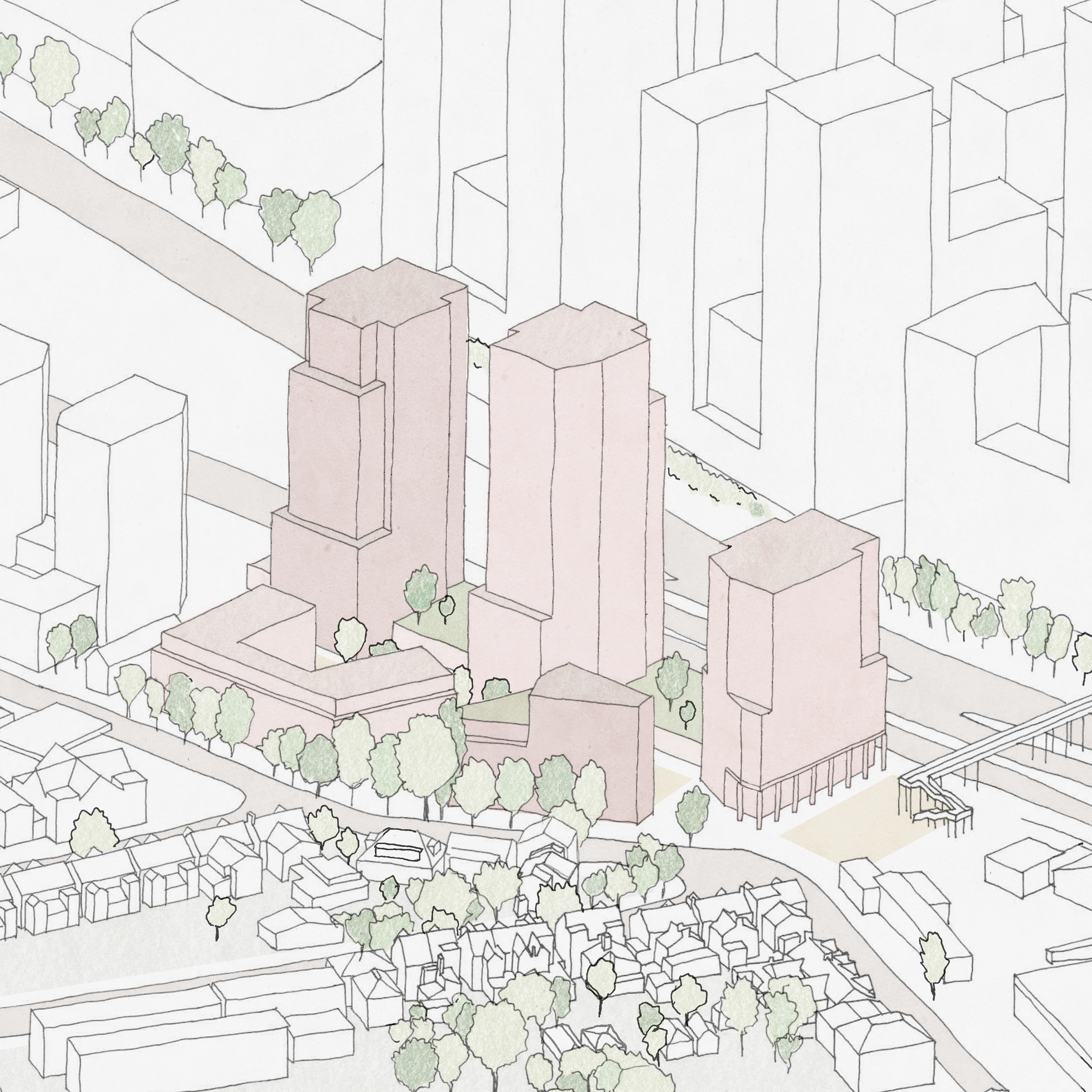 As work progresses we will be able to present more sketches of how the buildings will look and how the proposed central street and public square will appear. 
On the next tile we cover other issues that will be further developed as the process continues. 
Next tile: Further considerations